Well, a good night of T.V. ahead. Monday seems to be our favorite collective night for new episodes in this winter season.
First at 8p.m. (and 9p.m.) on
FOX
, we have a
two hour
24
, w00t! Tonight is
Day 7: 6:00PM - 7:00PM
and
Day 7: 7:00PM - 8:00PM
. I can't wait to see Jack in action again, most likely with Tony according to the foreshadowing of last week. I am very curious how they will write in Chloe and Bill's wrap-up with President Taylor and the Dubaku case. It was so cool to see Aaron Pierce again and I hope he's in tonight's episode(s). Anyway... very geeked up for tonight's episode and I don't want to use the entire blog post on just 24, so I'll stop now (You're welcome!).
Also, at 8p.m. we have
Chuck
on
NBC
. Tonight is Season 02 Episode 15 - "
Chuck Versus the Beefcake
".
iMDb.com

-
"Chuck gets jealous when Sarah has to get cozy with a suave MI-6 agent to obtain Fulcrum data. Jeff and Lester weasel their way onto the Buy More hiring committee; Morgan starts sleeping at Ellie and Awesome's apartment"
I really do like Chuck. It's never taken its self too seriously, which lends to the comfort and comedy factor. Chuck and Sara, the ongoing saga of jealousy, crushes, deceit and intrigue always plays out the same. Chuck unsure of his work vs love for Sara and his commitment to the CIA. It settles the geek in me for the night, as well as the "good-story" feeling.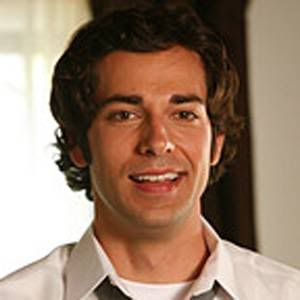 Normally, there is a
House
on tonight, but because of the two-hour 24 no House to rave about.
Then there is a John & Kate + 8... Monica watches that. Sometimes I get dragged into it and end up liking it... but it really isn't my thing (no matter how many times I watch it)... Grrrr... okay, I do like it, but I don't seek it out. I will hand over my man card tomorrow.
;)